MY CRAFT TUTORIALS:
Easy Art for Any Room
I've found a couple of easy tricks for creating art for any room. This is a quick tutorial on creating a simple and modern painting for any space.
Easy Earring Display Stand
Looking for a unique gift for a jewelry lover? Instead of simply purchasing a pair of earrings and wrapping them up in a generic gift box, why not give two gifts in one? This easy to make earring display stand makes a nice gift by itself or as a lovely display on which to hang a gift of homemade earrings.
Coffee Bean Bag Burlap Wreath
There are a couple of really good reasons to use the coffee bean bag rather than simply buying a yard or two of burlap fabric to make a wreath. First, it's environmentally friendly. You are finding a creative way to upcycle burlap rather than purchase burlap that's never been used. And second, you can't go to a fabric store and find the cool prints that these coffee bags have on them. Depending upon how you wrap your wreath, you can really incorporate some of the great colors and texts that you'll find on the coffee sacks.
Upcycling Baby Food Jars
By painting the lids of the baby food jars with chalkboard paint, you can easily label what is in each container and later reuse the containers, making them perfect little spice jars!
___________________________
PARTIES I'VE PARTICIPATED IN:
I'm still learning, but so far I've participated in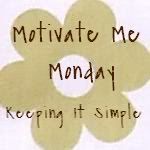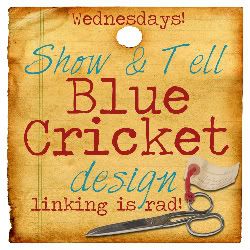 ___________________________
TECHNOLOGY TUTORIALS:
Tech Tuesday #1: A Look at Who's Looking
November 9, 2010
Since setting shop, I've been trying to find ways to reach those who might be interested in my creative endeavors. In part, that's how this blog and my Babeecrafts Twitter account got started. But, how do I know if they're working? How do I know if anyone out there hears me? Hello!? Are you out there? Check out some tools you can use in conjunction with your website or blog to check in on who's checking you out.
Tech Tuesday #2: Wait! Where Was That Again?
November 16, 2010
This week's installment of Tech Tuesday is all about organization. How can you simplify your life online, making it easy to find and share the websites and information that you access most? Check out the sites below. They may help you simplify and organize your life online.
Tech Tuesday #3: The Art of the Linky
November 30, 2010
I am not new to blogging. In my other life as a high school English teacher, I've been blogging on teaching and technology issues for the past few years. But I had never heard of a linky party until my maternity leave began and I found myself reading and then writing a mom/craft blog. Turns out the linky party is nearly ubiquitous on the mommy craft blogs. So for those uninitiated, I thought I would devote this Tech Tuesday post to linky parties.
Tech Tuesday #4: Better Searching
December 7, 2010
When looking for food, the bee travels from flower to flower to flower. This is the traditional way that we think about researching. We go to a search engine and jump from web page to web page to web page. This is tiring and inefficient. Instead, we need to be like the spider. The spider spins a web and waits for his food to come to him. He doesn't waste time. He has found a better way to make what he wants come to him. So, how can we do that as we search the web?
Tech Tuesday #5: Twitter or Facebook?
December 15, 2010