I'm taking a cue from the Handmade Philly blog. I love their
recent post
for finding inspiration. So, I'm going to post a similar challenge here.
Visit the
Imagination Prompt
. Copy the prompt and do as it suggests in the comment section below. The challenge is to respond to the first prompt that you are given, really push yourself. But, if you don't like the first prompt, click next to generate a new prompt.
Name three things I am grateful for… loved ones who understand and respect me, quiet moments to write, and my kids who have made me a better (and happier) person.
By adding your inspiration below, you are in the running to win a 12-inch yarn wreath created just for you by me. You let me know the colors that you'd like, and I'll design a wreath especially for you. This giveaway will close on Friday, March 18th at 5pm EST. The winner will be announced soon after.
So, inspire us!
Some examples of wreaths I've created:
Find more examples in my
Etsy shop
.
This giveaway is open to U.S. residents only. One entry per person. Be sure to comment using a name and/or email address. Winner will be announced on 3/18 on this blog, and via Twitter and the Babee Crafts Facebook page.
Posted at: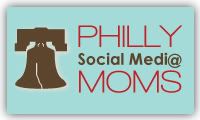 UPDATE:
This giveaway has ended. And the winner is...